Lathe turned hardwood bowl.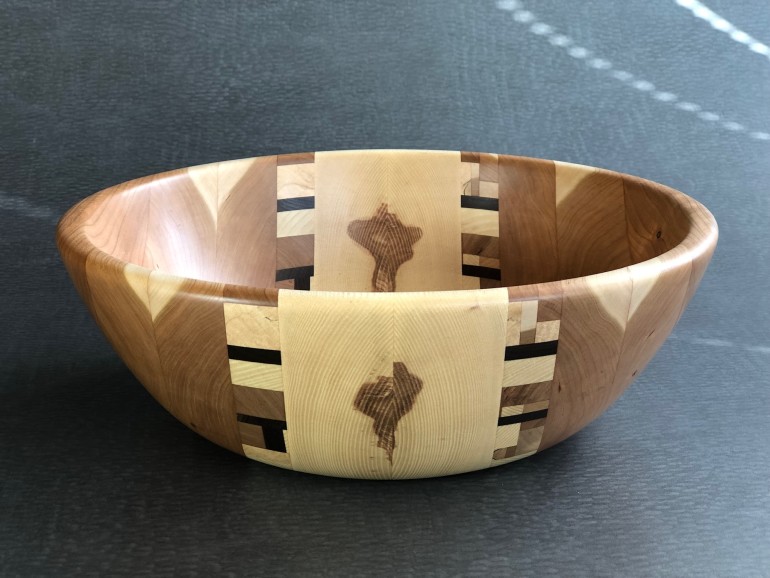 John Perrella
Project Description
I have made over 2000 hardwood bowls mostly by combining different species of eastern hardwood being creative about the shape the work takes. Food safe finishes are always used. Other items in my inventory include tool handles, hiking staffs, French rolling pins, restoration spindles, custom furniture and more

Total Board Feet
Ok it's not a lot of board feet but I can't do this without the mill

Finished Dimensions
13 5/8"X4 1/2"

Money Saved
Without the Wood-Mizer mill I could not accomplish any of this. I have never had to purchase hardwood for any of my projects.
<< View More Projects