THE CEDAR CHAPEL BY THE SALISH SEA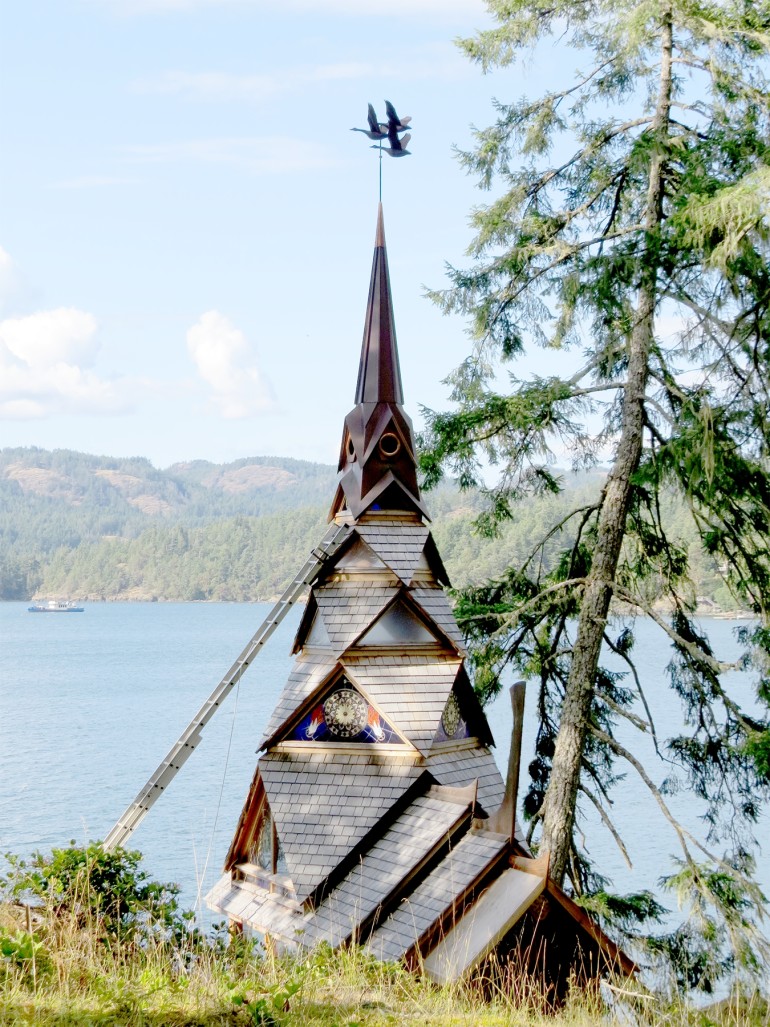 LOWELL HINICHS
LT40HD
Project Description
It is a meditative space located on my wooded property fronting on the Sooke Basin which is part of the Salish Sea.. The front just five feet from the shore. It is a post and beam structure constructed mostly from dead cedar trees (Thuja plicata) on the property and milled on my mill.

Total Board Feet
Hardto estimate, bu tall wood except for plywood andshingles is from dead trees milled on my mill.

Finished Dimensions
The building is 9 feet wide, 17 feet in length, and approximately 26 feet high.

Money Saved
$10,000 to $15,000.Much of it is clear cedar and the floor is clear Douglas fir. The cabinet is local Gary Oak.
<< View More Projects